Did you watch the Super Bowl?  Hey, sports fans, how's this for a teachable moment.
So how big is the International Space Station? CLICK ON THE IMAGE TO ZOOM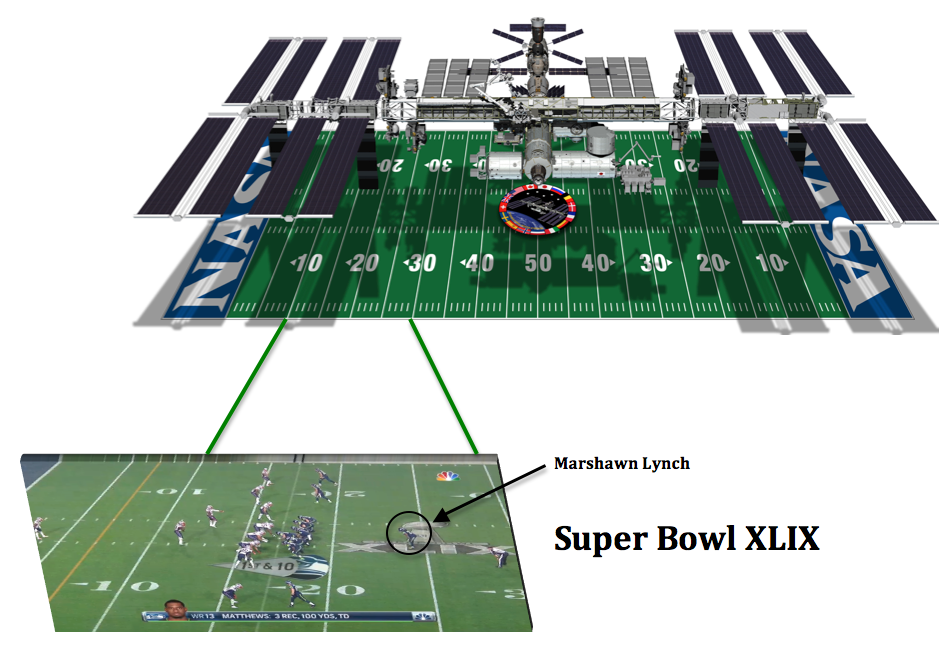 Upper graphic credit: NASA; Lower screen shot credit: NBC
---
The Student Spaceflight Experiments Program (SSEP) is a program of the National Center for Earth and Space Science Education (NCESSE) in the U.S., and the Arthur C. Clarke Institute for Space Education internationally. It is enabled through a strategic partnership with NanoRacks LLC, working with NASA under a Space Act Agreement as part of the utilization of the International Space Station as a National Laboratory. SSEP is the first pre-college STEM education program that is both a U.S. national initiative and implemented as an on-orbit commercial space venture.
The Smithsonian National Air and Space Museum, Center for the Advancement of Science in Space (CASIS), and Subaru of America, Inc., are National Partners on the Student Spaceflight Experiments Program.